Rust-Oleum's History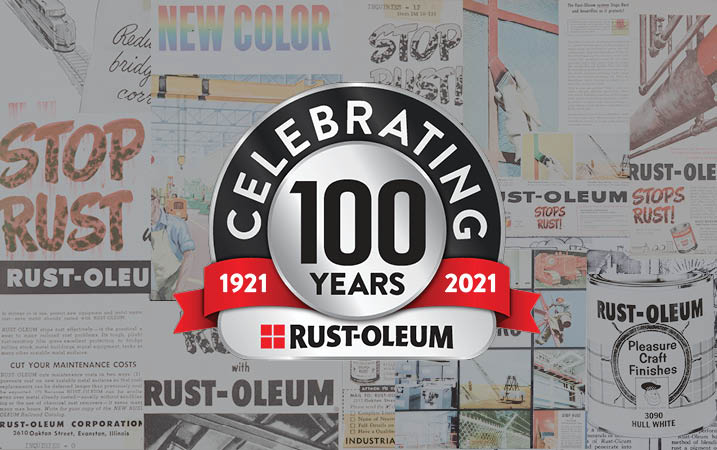 Rust-Oleum was founded on the principle of creating innovative products. And, after 100 years, we're just getting started!
In 1921, sea captain Robert Fergusson noticed that fish oil prevented rust from forming on his ship's metal deck. Working with a chemist, Fergusson developed one of the world's first rust-preventive paints and Rust-Oleum was born.
Starting with just 24 colors of paint, Rust-Oleum has grown to be a global leader in manufacturing innovative coatings that empower do-it-yourselfers and professionals alike. We strive to honor the same innovative spirit that started Rust-Oleum a century ago in all our categories, including small project paints, cleaners, primers, automotive, industrial, high-performance coatings, wood care and more.
Follow Rust-Oleum on LinkedIn, Pinterest, Facebook, Twitter and Instagram.