Volunteer Events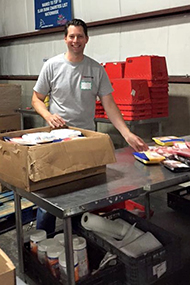 Volunteerism is an important part of our culture. Through company sponsored Day of Caring offsite opportunities as well as on-site events, our associates partner with charities in our communities to help paint a brighter future and serve the needs of others.
Through product donations, monetary donations and event sponsorships, we are able to widen our reach and support the missions of a variety of charities.
---
Interested in submitting a request for a donation? Or need volunteer assistance?

Submit an application through our Rust-Oleum Cares portal. You will need to upload a current, signed and dated W-9 to complete your application.

Select the link to start:

Donation Request Application

Please allow our team 10 days to review and respond to your application.

Questions regarding our program may be sent to rocares@rustoleum.com.