Rust-Oleum Projects
Milk Paint Finish On Chair
Estimated Time

Approximately 1 hour

Challenge Level

Easy

Tools & Supplies:

High quality synthetic paint brush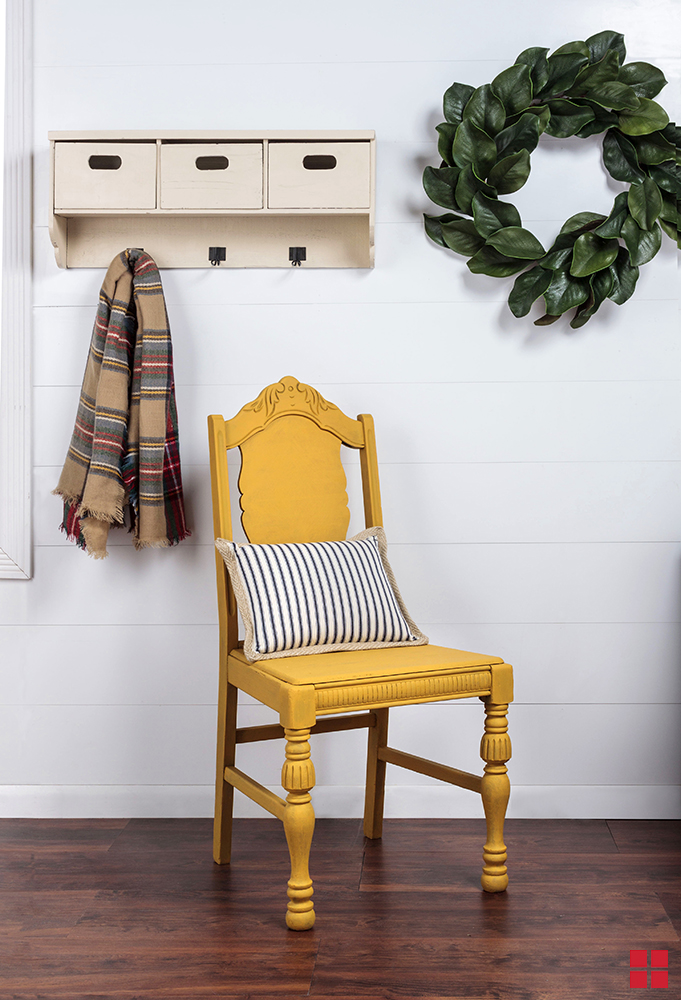 Rust-Oleum Milk Paint delivers a durable matte finish with a lightly textured, brushed look. We used it to give a pop of color to an old wooden chair.
Step 1: Open the can of Milk Paint Finish (we chose Venetian Yellow) and stir it to ensure even pigment. Pour into a paint tray.
Step 2: Working over a drop cloth, apply a light coat of milk paint to your surface with a high-quality, synthetic paint brush. Apply the paint in a "V" pattern to achieve a washed look.
Step 3: Apply multiple coats of milk paint, waiting 30 minutes between coats, until you've achieved your desired look. The paint will have a subtle texture.
Step 3: Allow the paint to dry for approximately 1 hour before handling. Additional dry time may be needed in cooler temperatures.