Rust-Oleum Projects
Transform Your Chair and Ottoman
Estimated Time

Approximately 2 hour

Challenge Level

Easy

Tools & Supplies:

2X Ultra Cover® in High Gloss Citrus Fields & Ultra Matte Deep Teal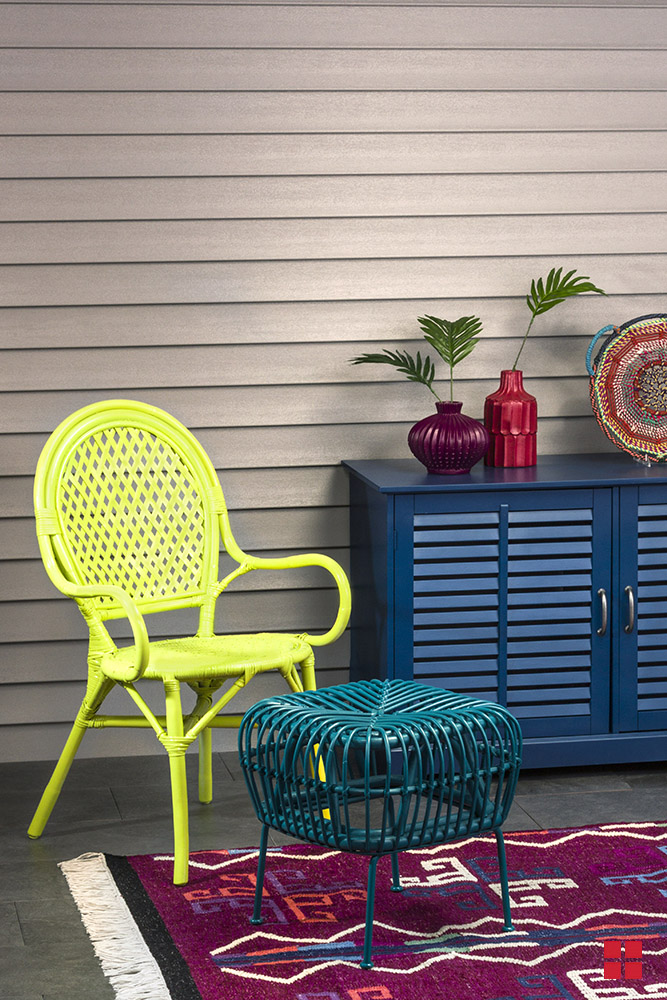 Enjoy the bright view of a newly transformed chair and ottoman. You'll want to sit in this space once you've added your favorite colors.
Step 1: Prep your chair and ottoman by making sure they are clean and thoroughly dry.

Step 2: Shake the can of spray paint vigorously for one minute after mixing ball begins to rattle.

Step 3: Over a drop cloth, hold can upright 10-16" from surface and spray in a steady back-and forth motion, slightly overlapping each stroke. Keep the can the same distance from the surface and in motion while spraying.

Step 4: Apply 2 or more light coats a few minutes apart.

Step 5: Allow the paint to dry to the touch in 20 minutes, to handle in 1 hour, and fully dry in 24 hours.

Step 6: Apply a second coat or clear coat within 1 hour or after 48 hours in 2-3 light coats a few minutes apart.

TIP: Paint one object while the other one dries to maximize time.