Rust-Oleum Projects
Color Quenching Patio Set
Estimated Time

3 Hours

Challenge Level

Intermediate

Tools & Supplies:

Metal Outdoor Table And Chair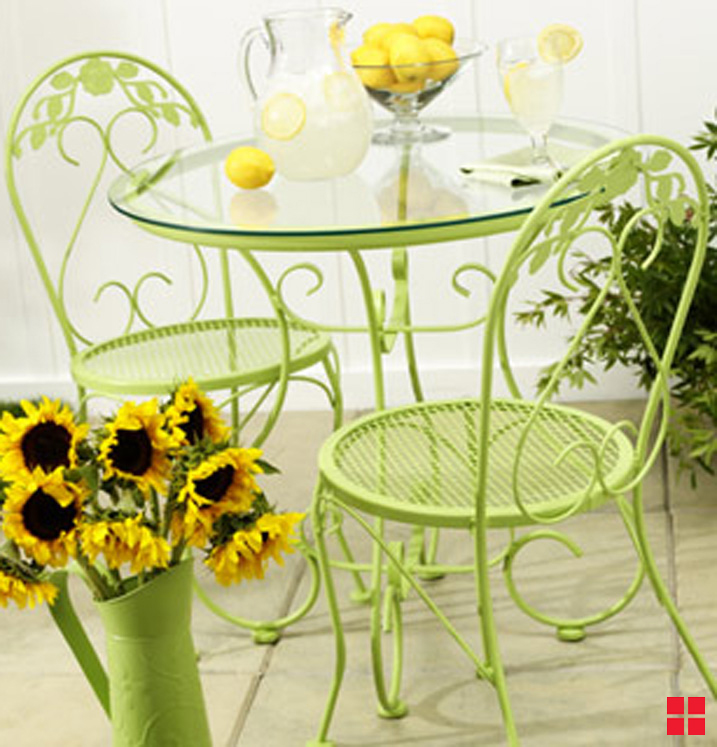 Wipe down table and chairs clean of all dirt and debris
If your table and chairs are really rusted, once you have scrubbed and cleaned off all the old rust, you can spray them with Rust-Oleum® Stops Rust® Rusty Metal Primer Spray. Allow to dry fully.
Next, apply a Rust-Oleum® Stops Rust® Satin Enamel Spray in a color of your choice and allow to dry fully. For best outdoor protection, apply a second coat after 24 hours.
Now that you have satisfied your desire for color, quench your thirst with a refreshing glass of lemonade served at your new table!