Rust-Oleum Projects
Rust-Oleum's Stops Rust Hammered Spray Paint Gives New Life to an Old Doorknocker
Estimated Time

1 Day

Challenge Level

Easy

Tools & Supplies:

Protective gloves & eyewear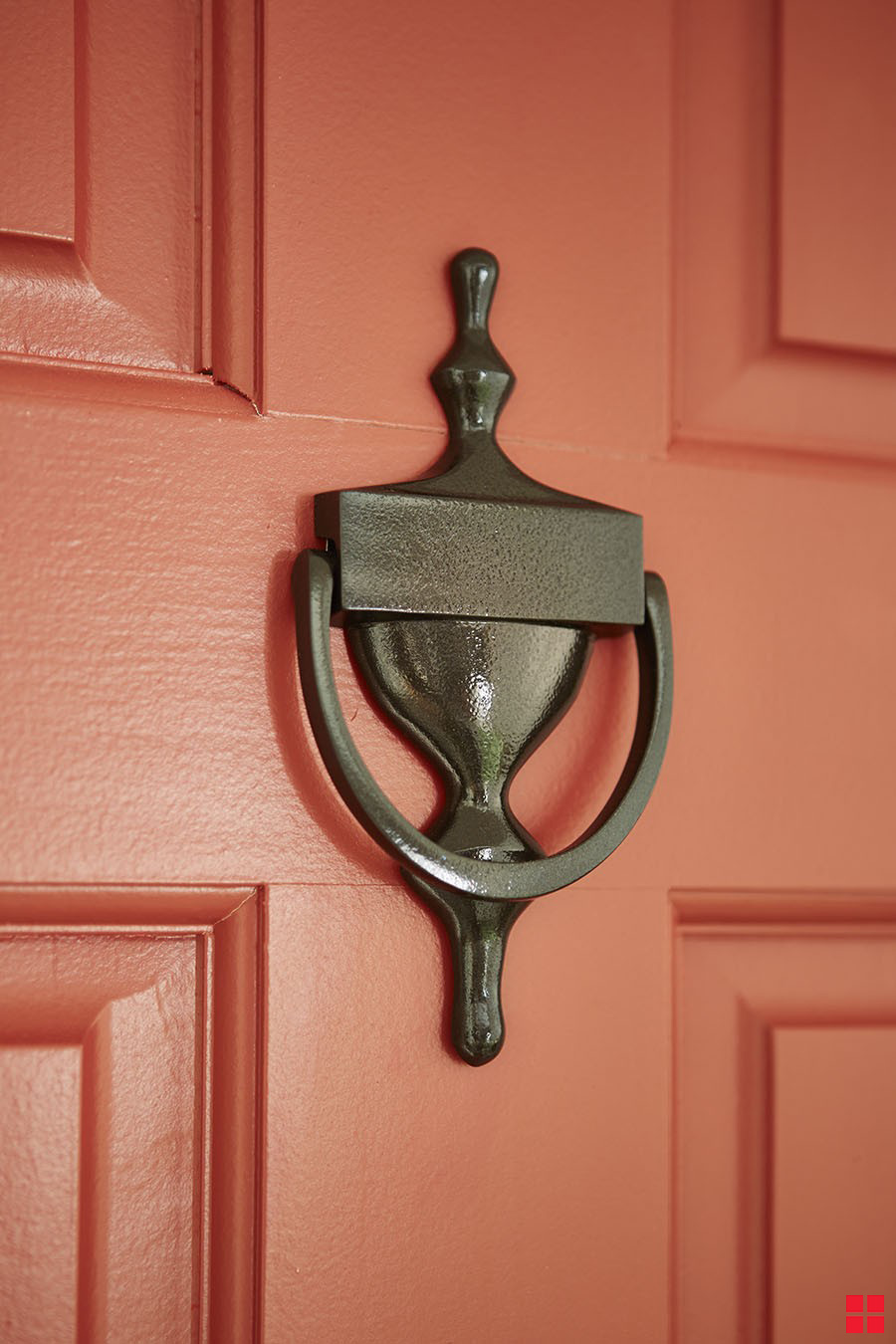 That old doorknocker needs a facelift! Apply Rust-Oleum's Stops Rust Hammered spray paint for an updated look and coverage that will last the life of your house.

PREPARE:
If necessary, remove old paint with a wire brush or sandpaper. Clean and dry the old doorknocker thoroughly. Tape around the area you want to spray with painter's tape. Shake the can of Stops Rust Hammered spray paint for one minute until the mixing ball begins to rattle.
APPLY:
Hold can upright 10-16" from surface and spray in a steady back-and-forth motion, slightly overlapping each stroke.
FINISH:
Dries to the touch in 15 minutes and is fully dry in 24 hours. Recoat before 1 hour or after 48 hours.
TIP:
not for use on galvanized metal.