Rust-Oleum Projects
Chalkboard Painted Planter
Estimated Time

1.5 Hours

Challenge Level

Easy

Tools & Supplies:

Specialty Chalkboard Spray Paint in Black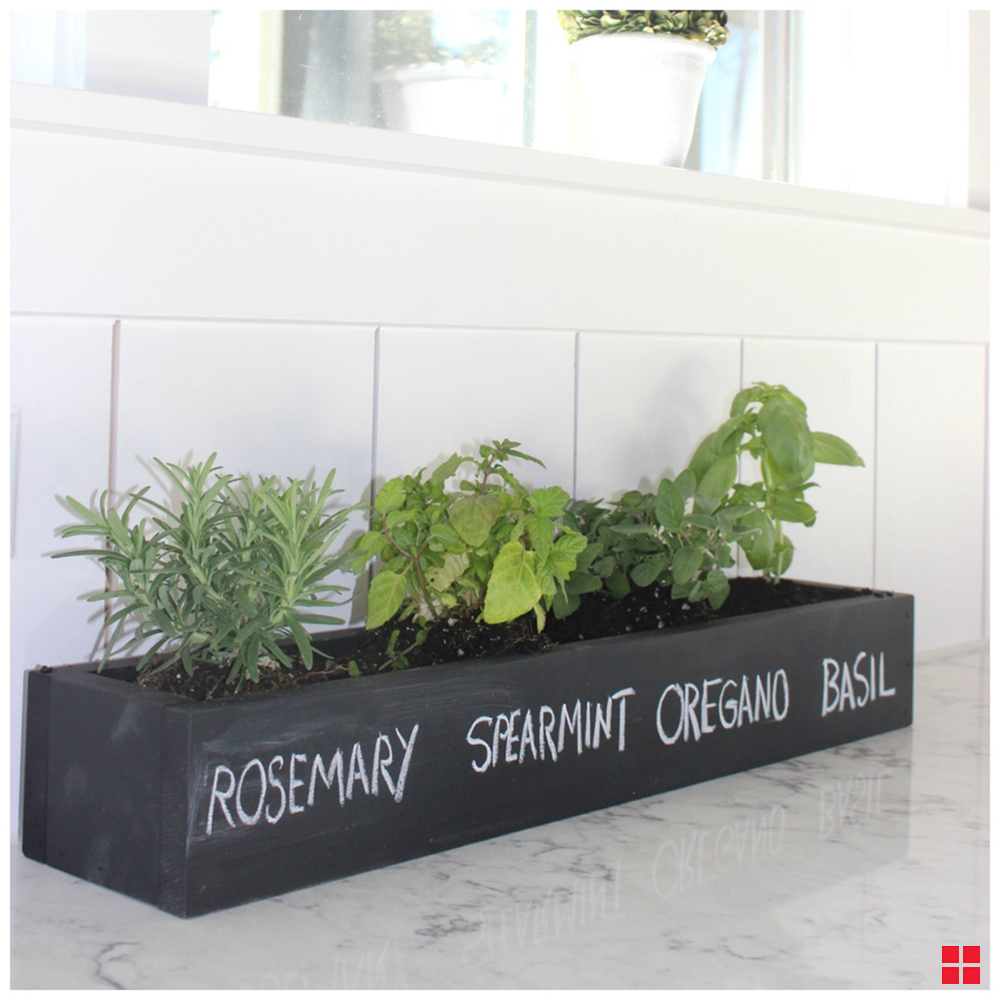 Plant your favorite herbs or flowers in this wood planter designed by you. Any wood planter will do. Just add a few coats of chalkboard spray paint and you've got a container with an erasable surface so you can label your plants or write any message you'd like.
Sand the planter lightly.

Apply 2-3 coats of

Rust-Oleum Chalkboard spray paint

to the surface over a drop cloth and in a well-ventilated area such as a garage or outdoors. Follow the instructions on the can.

Let the chalkboard paint dry for about 20 minutes before applying another coat. Recoat a third time 1 hour or after 24 hours.

Allow the last coat of paint dry for approximately 24 hours.

Prep the chalkboard surface by lightly coating the entire chalkboard surface with chalk and then erasing.

Use chalk to write a message or plant labels on the planter's surface.
TIP: Rust-Oleum Chalkboard spray paint is for use on interior surfaces only.