Rust-Oleum Projects
Frosted Bathroom Windows
Estimated Time

15 Minutes

Challenge Level

Easy

Tools & Supplies:

Specialty Frosted Glass Spray Paint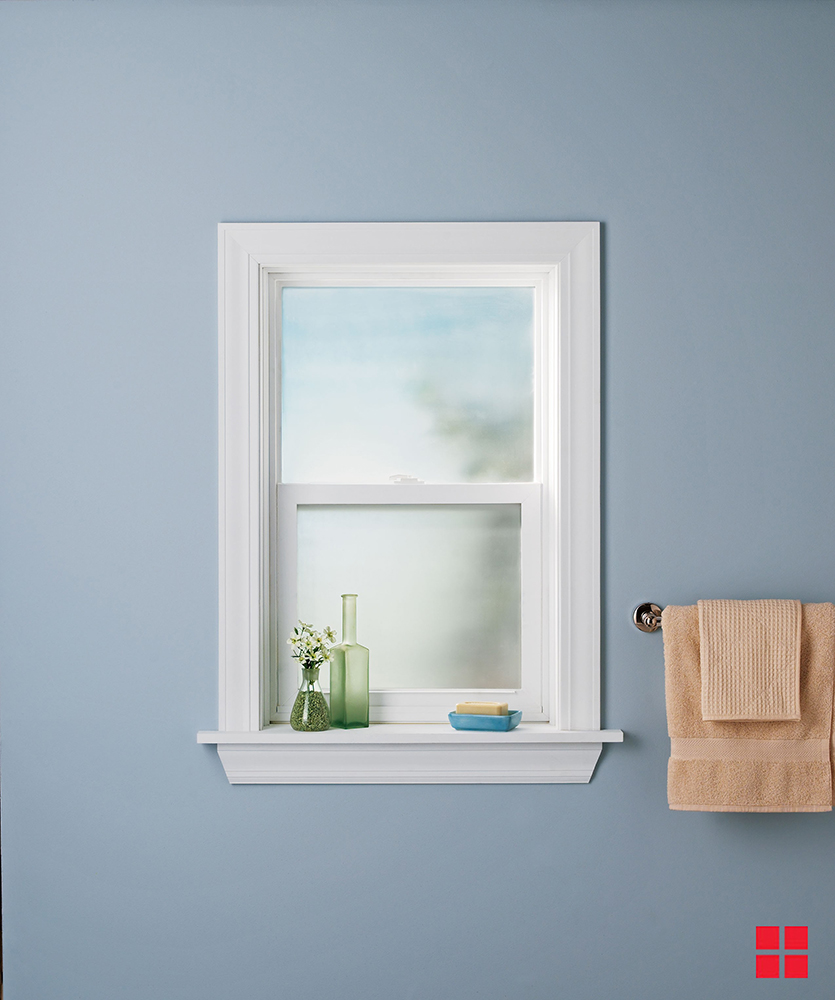 Privacy doesn't need to cost a lot of money. Rust-Oleum has a solution for your bathroom window in Specialty Frosted Glass Spray Paint.
Apply painter's tape to all areas you don't want to paint. Additionally, if there is a lot of wall space around your window, you might want to tape newspaper to the walls to keep overspray at bay.
Shake the can of Frosted Glass vigorously for two minutes after the mixing ball begins to rattle.
Hold can upright 10-12" from the surface and spray in a steady back-and-forth motion, slightly overlapping each stroke.
Apply 2 or more "wet" coats a few minutes apart for best appearance. (A "wet" coat should
appear shiny as it is applied to the surface.) WAIT 10 MINUTES FOR FROST EFFECT.
Allow the paint to dry completely for 5-10 minutes.