Rust-Oleum Projects
Cement Look Planter
Estimated Time

Approximately 1 hour

Challenge Level

Easy

Tools & Supplies: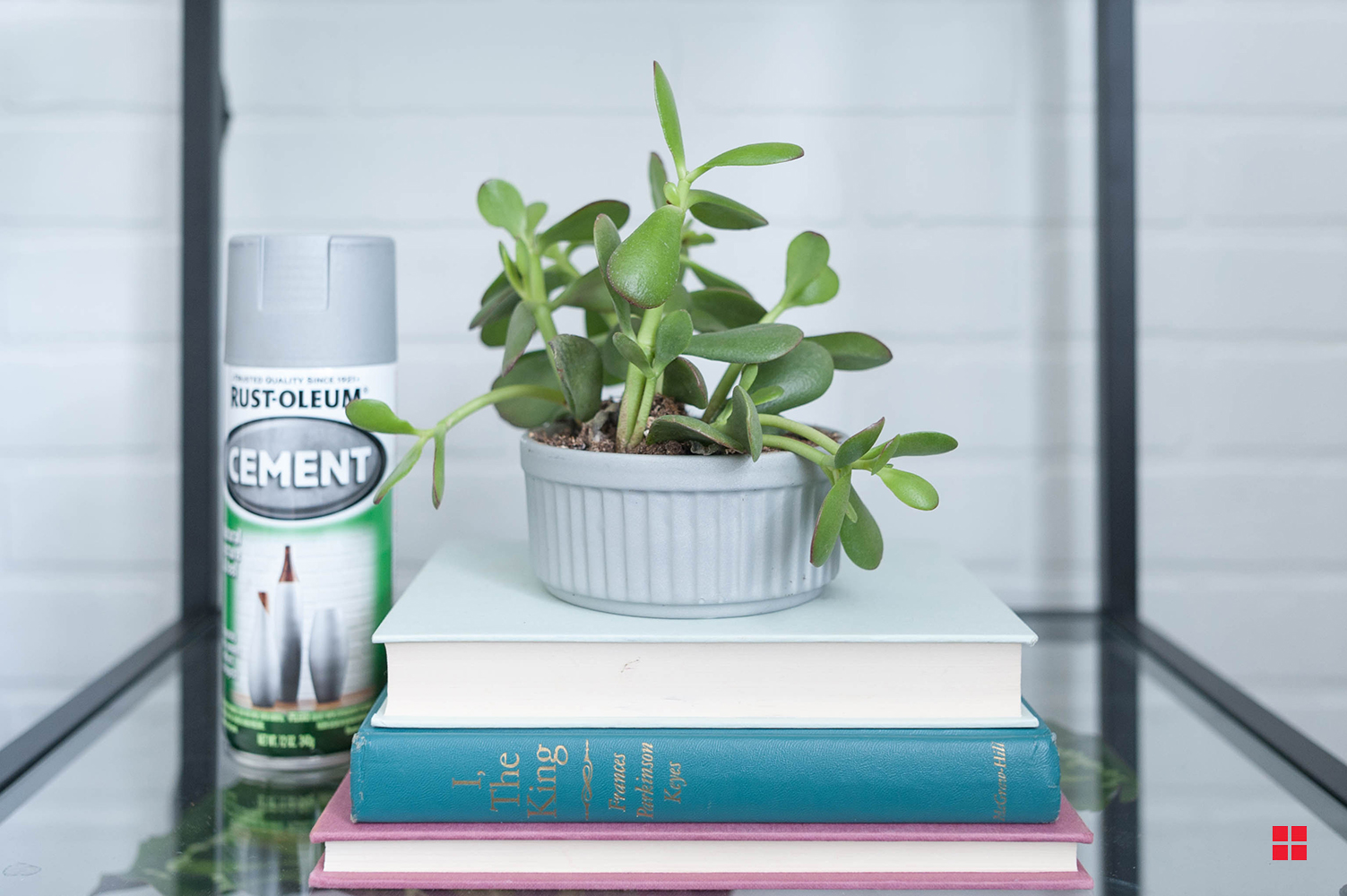 Cement décor is a popular finish these days. With Cement Spray Paint you can now get the look of cement for your indoor décor without paying the price tag of purchasing new.
Step 1: Before you start, lay down a drop cloth so paint doesn't get on anything else.

Step 2: Shake the spray paint can for one minute after the mixing ball begins to rattle.

Step 3: Hold can upright 10-12" from surface and spray in a steady back-and-forth motion, slightly overlapping each stroke. Keep the can the same distance from the surface. Keep the can in motion while spraying. Apply 2 or more light coats a few minutes apart.

TIP: not recommended for outdoor use.