Customer Project
Lamp Makeover
Estimated Time

2 Hours

Challenge Level

Easy

Tools & Supplies: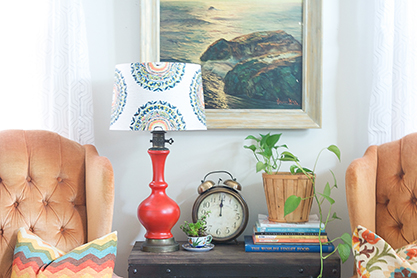 Remove old lampshade from the lamp and discard.

Lightly scuff area of lamp body with sandpaper.

Remove sawdust with a clean, damp cloth, and allow lamp base to dry.

Tape off areas not to be painted with painter's tape.

Apply a light coat of spray paint, and allow it to dry.

Repeat step five until lamp is desired color saturation.

Attach an updated lampshade.