Rust-Oleum Projects
Wooden Easter Egg Crate
Estimated Time

2-3 Hours

Challenge Level

Easy

Tools & Supplies:

Protective gloves & eyewear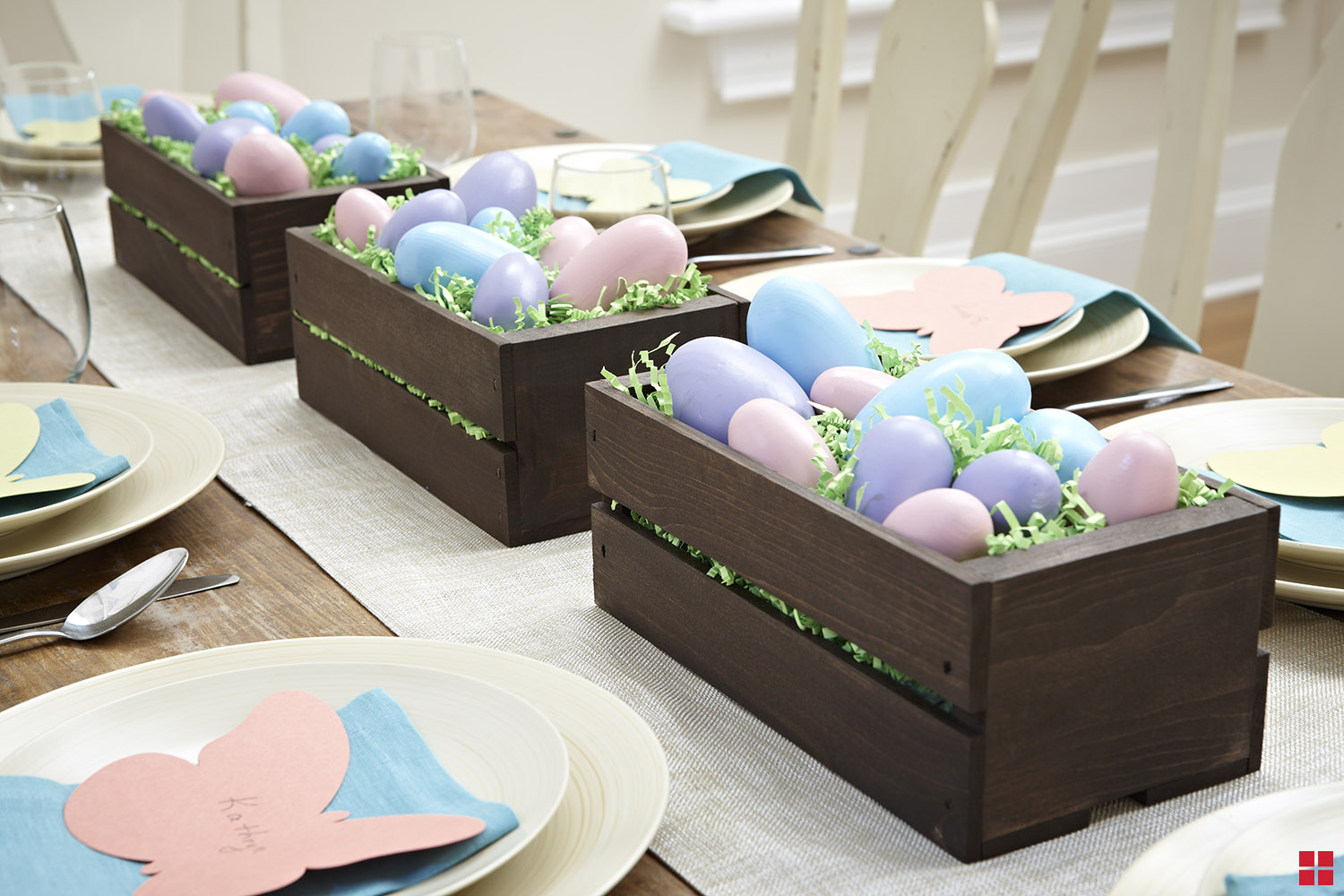 This wooden Easter egg crate adds holiday cheer to the center of your table. With a few simple steps, you can make your own Easter décor that you'll enjoy for years to come.

PREPARE: Lightly sand wooden crates and eggs. Using a lint-free rag, wipe off sanding residue.
APPLY: Work in a well-ventilated area, such as a garage or outdoors.
Crate: Apply one coat of Varathane Premium Fast Dry Wood Stain liberally with a good quality brush or clean, lint-free rag. Allow to penetrate for 2-3 minutes, then remove excess by wiping with a rag in the direction of the grain.
Eggs: Prime your wooden eggs with Rust-Oleum 2X Ultra Cover spray primer and let dry. Next, apply Rust-Oleum 2X Ultra Cover spray paint to each egg with slow, sweeping motions, overlapping each pass slightly. Once an area is dry to the touch (about 20 minutes), rotate the egg to spray again. Repeat the process until entire egg is coated.

FINISH: Crate: Allow the wood stain to dry for 1 hour. For added protection, apply one coat of Varathane Triple Thick Polyurethane. Let dry for 2 hours.

Eggs: Allow primer and paint to dry for 1 hour. If applying polyurethane, brush on after the paint on the wooden eggs has fully cured.

TIP: Apply a test sample on a small, inconspicuous area before proceeding with the entire job.