Rust-Oleum Projects
Learn How To Get a Weathered Wood Look in Minutes!
Estimated Time

2 Hours

Challenge Level

Easy

Tools & Supplies: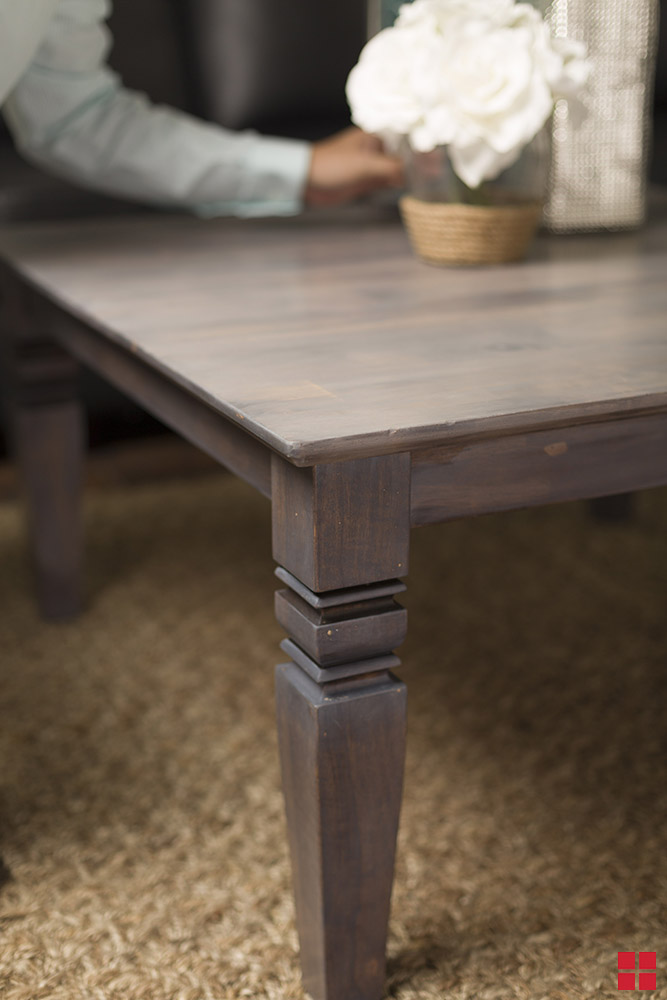 Achieve an aged look in minutes and give your sofa an accompaniment worthy of conversation. Take a look at the video for some more inspiration on this portion. https://youtu.be/uy84tJoHMpE

PREPARE:
Lightly sand the unfinished coffee table with #120-grit sandpaper for better product adhesion. Wipe with a lint-free rag. Stir or shake material thoroughly before and occasionally during use.
APPLY:
Open the can of Varathane Wood Accelerator and stir thoroughly before and occasionally during use. We recommend applying the product with a synthetic bristle brush or foam brush. Allow Weathered Wood Accelerator to sit on the wood for 30 minutes to 1 hour for the final effect.
FINISH:
A topcoat should be applied for the best protection. Wait 2 hours for Weathered Wood Accelerator to dry.
TIP:
For a lighter effect, apply product and wipe away immediately or lightly sand the finish with fine grit sandpaper once it is dry. To darken, a second coat can be applied after 1 hour.