Rust-Oleum Projects
Painted Home Office Accessories
Estimated Time

Approximately 1 hour

Challenge Level

Easy

Tools & Supplies: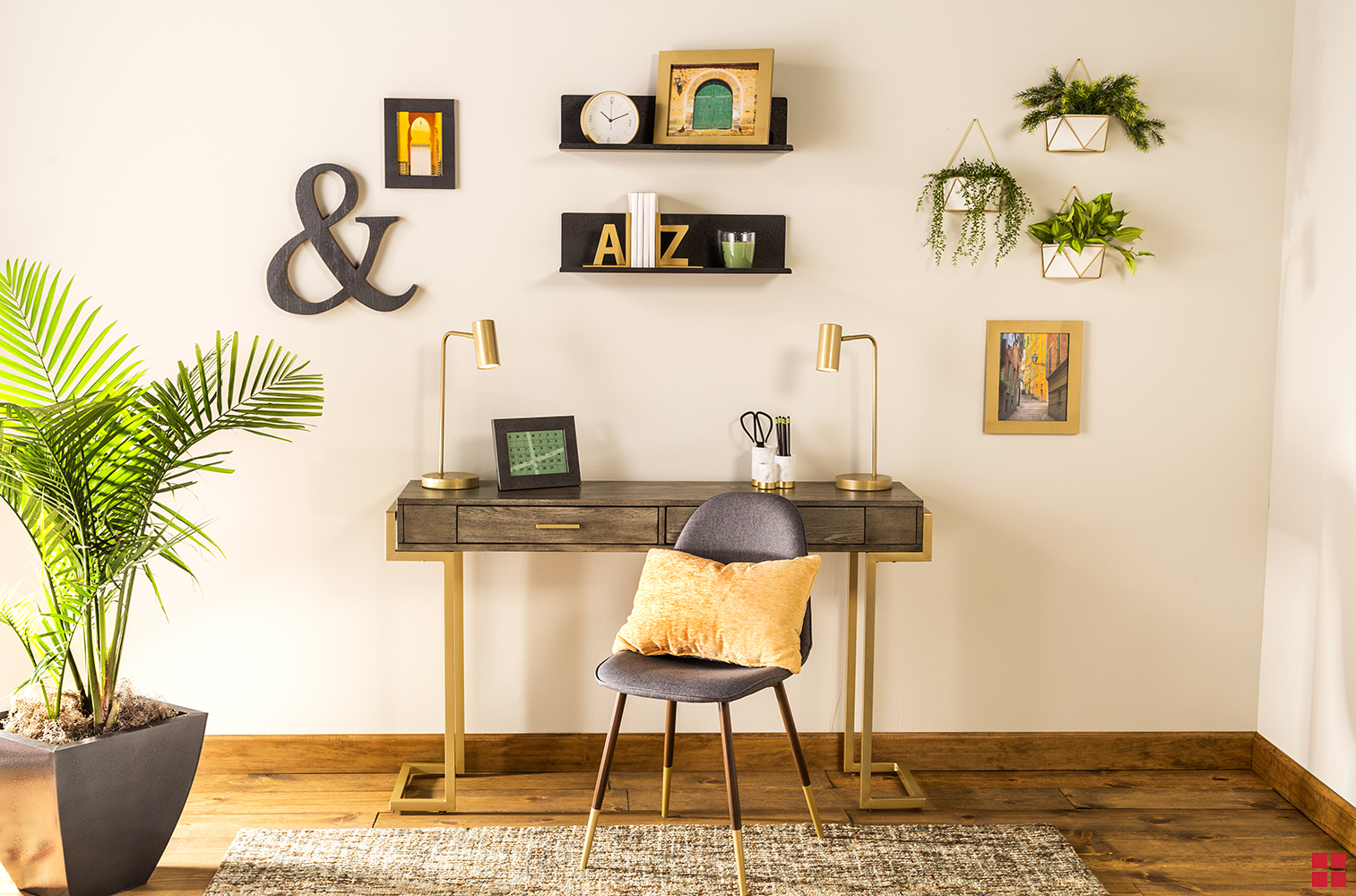 Spray paint is an easy way to give your home office accessories a high-end look without the high-end price. Use Rust-Oleum spray paint to update desk lamps, picture frames, bookends and more.
PREP: Clean all items so they are free from dust, dirt and any other debris. Work in a well-ventilated area and cover it with a drop cloth. Use painter's tape to cover off any spots you don't want to paint on each item. Shake your can of spray paint for one minute after the mixing ball releases.

PAINT: Hold your can of Rust-Oleum Universal Spray Paint 8-12" from the surface and apply light coats, waiting a few minutes between each coat to ensure even coverage. We used the colors Pure Gold and Hammered Black.

DRY: Let the spray paint dry for 1 hour before handling and 24 hours before full use.