Rust-Oleum Projects
Renew your stucco exterior
Estimated Time

1 Day

Challenge Level

Easy

Tools & Supplies:

Brush, roller or sprayer (garden or airless)

Plastic sheeting (for covering windows & doors)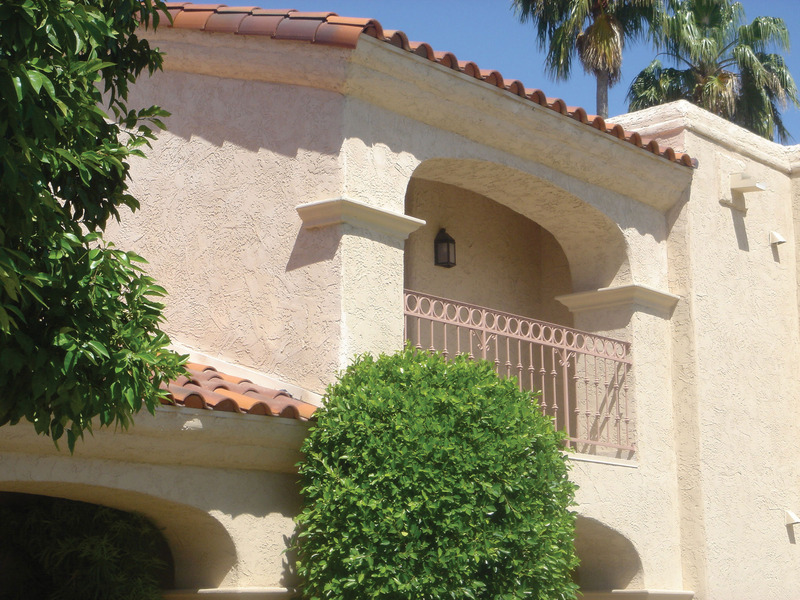 Wind-driven rain can wreak havoc on stucco exteriors. SEAL-KRETE Waterproofing Primer/Sealer primes stucco and seals it, preventing damage from wind driven rain and revitalizing the color of your stucco home.
Step 1 Prep & Prime:
Proper surface preparation is critical to the success of all SEAL-KRETE coatings. The surface should be clean and dry. Remove loose or peeling paint and excessive chalk. Repair cracks and surface breaks. Cover windows, doors, etc. prior to application. Use caution when applying on windy days. Remove any overspray immediately with water.


Step 2 Apply:
SEAL-KRETE Original is ready to use; do not dilute. Apply 1 coat using a garden sprayer, airless sprayer, brush or up to a 1/2" nap roller. Prior to use, gently stir with a stick for 30 seconds. Spray applications should be backrolled to assure proper surface penetration. Stucco-Guard goes on milky white, which aids in complete surface application, but dries clear. Do not apply below grade.

COVERAGE: 80–300 sq. ft. per gallon based on surface porosity. Coverage on painted stucco is approximately 150 sq. ft. per gallon. Second coat coverage is roughly 50% greater per gallon.

WIND-DRIVEN RAIN: As a waterproofer for wind-driven rain, apply 2 floodcoats and backroll.